INTERVIEW
―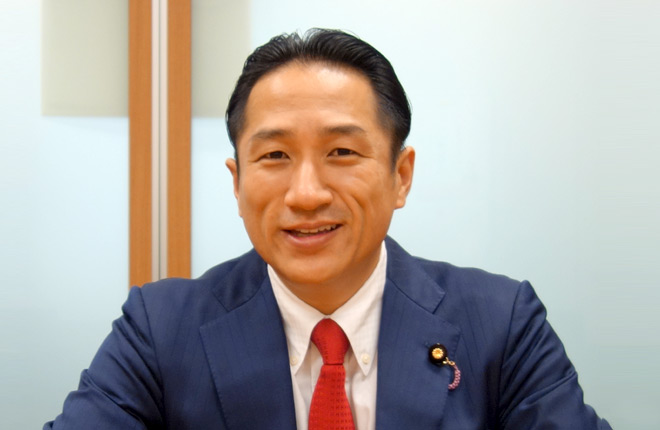 COVID-19 has clearly highlighted the importance of health care as an infrastructure and the value of public health care services.
Member of the House of Councillors
Director of JPFP
Hon. Ryuhei Kawada
https://ryuheikawada.jp/
COVID-19 has clearly highlighted the importance of health care as an infrastructure and the value of public health care services. In particular, the crisis posed questions regarding whether our health care system, including health centers, is functioning properly, including during normalcy, whether hospitals are sufficiently equipped, and whether hospitals in rural areas have maintained their preparedness to accept patients.
It also made us realize that enhancing global health, as opposed to limiting our focus on our national needs, is in our own best interest in dealing with an infectious disease. Medicines and vaccines are obviously important, but it is only when our immune system is effectively working that we can resist infection. I have emphasized now and again that such basic things like water, nutrition and hygiene are extremely important for our immune system and health.
On matters of food and nutrition, I work for promoting use of organic food in school lunches as well as local production for local consumption. In Isumi City, Chiba Prefecture, we have succeeded in switching to organic rice in all school lunches. In a politician-led initiative, we provided support in increasing the number of organic farmers. We are also promoting this initiative on a larger scale in Kisarazu City, and if successful, it has the potential to expand even further.
It has become apparent in recent years that in addition to food, "social connections" have a major role in our health. For example, it is more beneficial health-wise to spend time chatting with others than to exercise in total solitude.
The value of community-based solidarity and sustainability of small-scale family farming—both long-standing features in Japan—are being revisited globally in the context of creating sustainable societies. I think that the coronavirus pandemic affords us with an opportunity to rediscover such distinct qualities of Japan.
At the Diet, I was appointed the youngest Chair of the House of Councillors' Committee on Oversight of Administration. In that role, I took concrete actions to reinforce the committee's oversight functions, convening a subcommittee, for the first time in decades, and compiling its report. Next year, I will further advance this work as the committee's lead director to promote policies that protect people's lives.
Interviewed in October 2020
※The titles shown are those held at the time of interview.